Sewellia lineolata - Natural habitat and How They Get To Our Aquariums
By Martin Thoene.
All photographs, except first by Miroslav Farkak.
Sewellia lineolata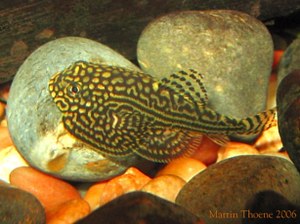 Sewellia lineolata caused a sensation when pictures of the species first spread across the Internet a few years ago. Not only were they adored by Hillstream Loach enthusiasts, but I'm sure that many other aquarists could not fail to be impressed by this stunningly marked species. They rival any of the popular L-number Plecostomus species when it comes to appearance and their small size makes them more suitable for aquarium keeping as long as their specialized requirements are met.
It took a few years before shipments of these beautiful Balitorids became available and there were a few hiccups in transporting the species until shippers became aware of the relatively low number of fish per bag that could safely be shipped with a good chance of minimal fatalities.
One of the major suppliers of this species is Saigon Aquarium Corp.
Saigon Aquarium Corp. was established in 1999 as a small, but very well organized freshwater fish-breeding company. The farm was on only 8.000 square meters in the beginning, but it quickly took a very prominent place among Vietnamese exporters.
Not only due to wide assortment of available species, but also due to excellent organization and ability to meet wishes of customers.
In the present time, the farm is on area of 60.000 square meters. There are 30 pools with contents of each 480 cubic meters, 30 pools with contents of each 90 cubic meters and 700 small pools with content of each 15 cubic meters. Over 1.000 aquariums and 80 tanks are in the hall. Flow of clear natural water through the farm is 300 to 400 cubic meters per hour.
Czech specialists work in the farm and their work is the guarantee of high quality fish. Business is controlled by Prague office in The Czech Republic. Saigon Aquarium Corp. exports fish to 17 countries including Asia, Europe and North America. 60 kinds of fish from the wild, 20 kinds of Koi carp, 8 kinds of Goldfish, 13 varieties of Discus and 110 kinds of other fish in 4 to 10 size ranges are on offer regardless of season. The fish are mostly from the farm's own breeding, but they also have agreements with about 50 external suppliers and hunters.
A video of their impressive farm is viewable here: Saigon Aquarium Corp.

Miroslav Farkak, of Saigon Aquarium Corp. has supplied us with photographs of Sewellia lineolata in the wild, and given kind permission to use them in order that we may gain an insight into this species' natural habitat.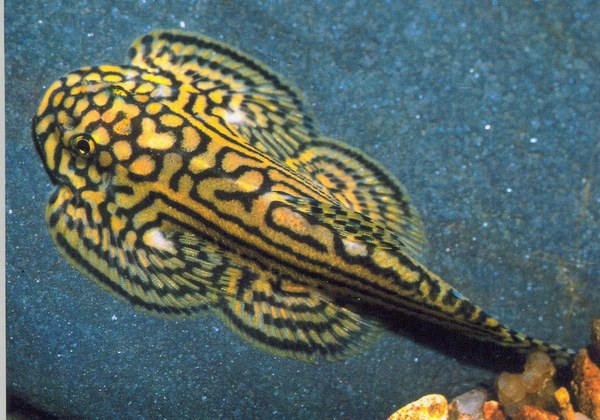 An incredibly colored, freshly caught Male Sewellia lineolata.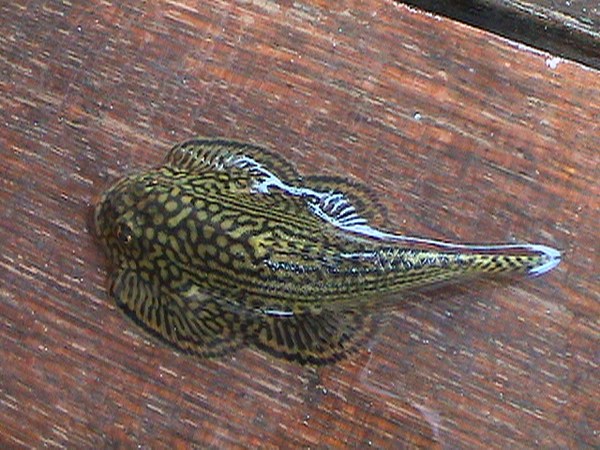 Another Male. Note difference in markings compared to the specimen above.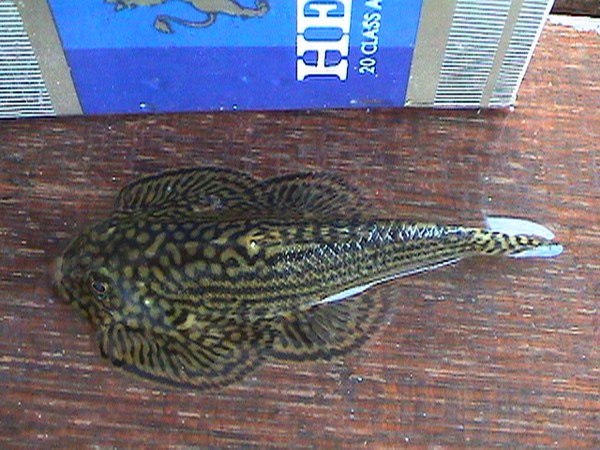 Same fish with a cigarette packet for scale.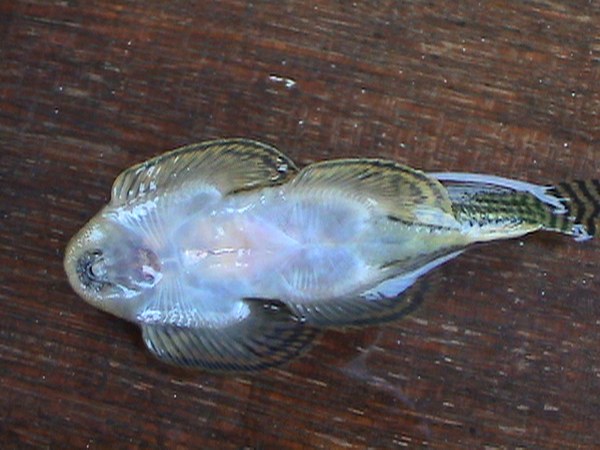 Underside of same fish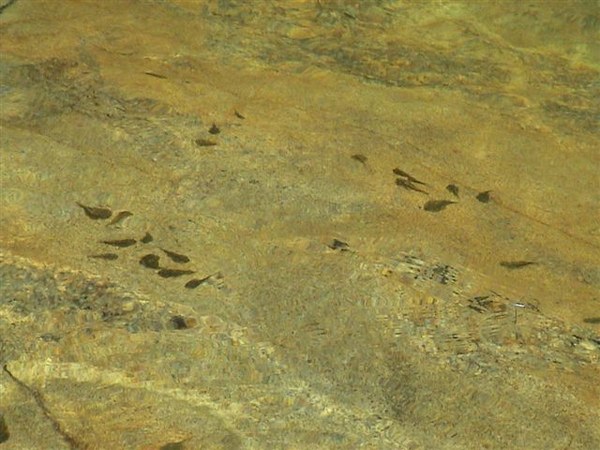 Groups of fish gathered in a natural stream. Note bare rock only, no loose substrate or plant-life is visible.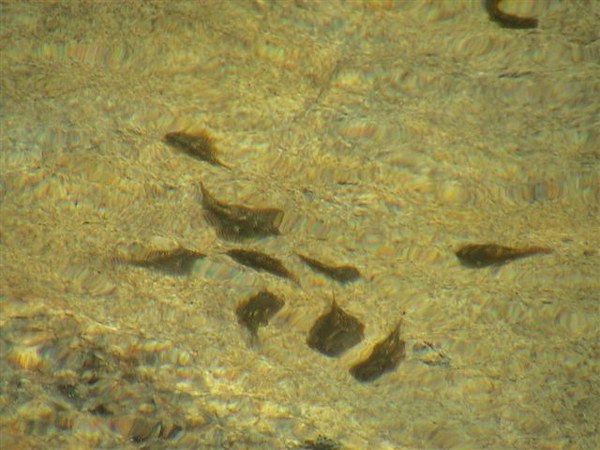 A closer picture. One would assume the reticulated pattern of this species was for cryptic camouflage, but seeing them here it makes you wonder. Against this surface they are highly visible to a potential predator.....or the guy trying to catch them for us aquarists!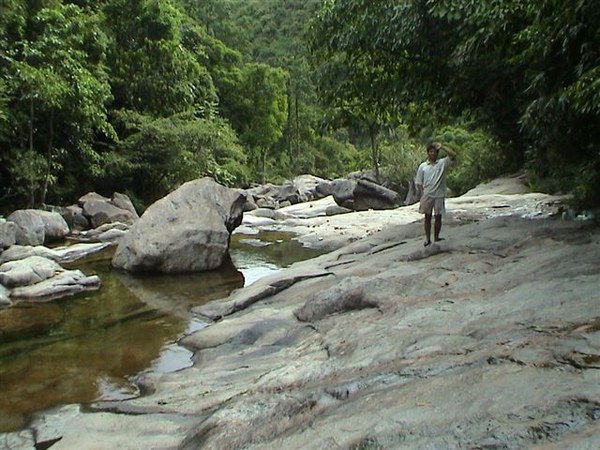 Natural habitat stream, Mau ca Province, South Vietnam.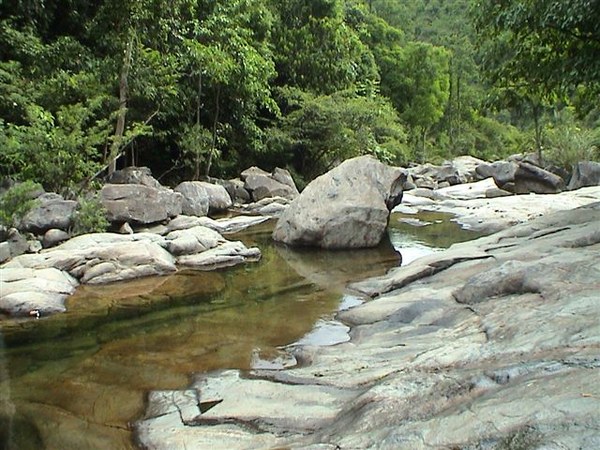 Note extreme clarity of the water.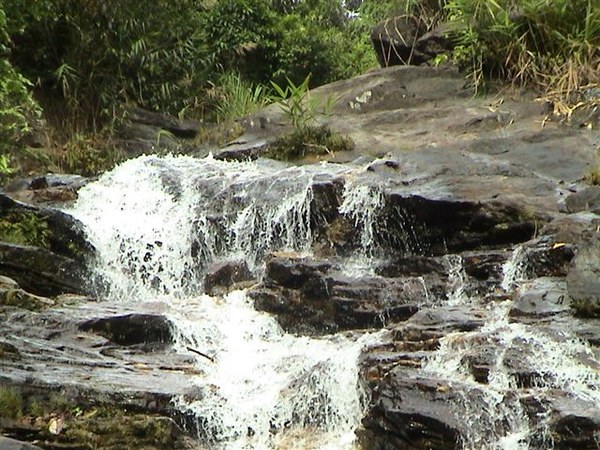 This stream is punctuated by drops with small waterfalls.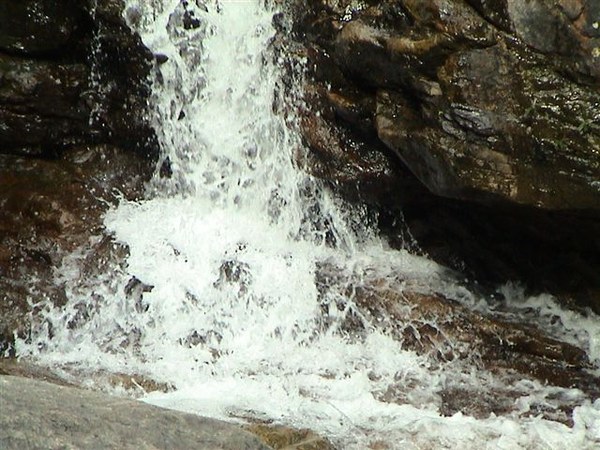 With this mixing of air and water, Oxygen saturation levels must be very high indeed.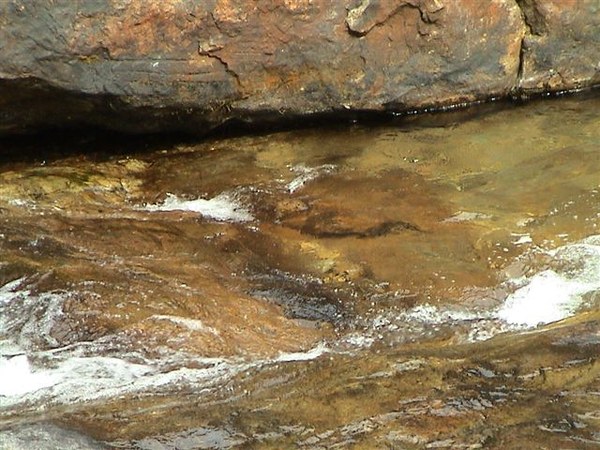 The intensity of the current is clear to see in this photograph.


Thanks go out to Miroslav for his awesome photographs that allow us to understand this species' natural habitat better than mere words can relate.
Martin Thoene