Loach Book Published by Loaches Online Editors
Loaches: Natural History and Aquarium Care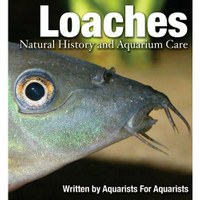 Loaches: Natural History and Aquarium Care
Now available!
The popularity of loaches is on the rise as they become increasingly available at pet stores and aquarium shops, both large and small. Despite this surge in accessibility, they remain a relatively little-known group of freshwater fishes.
Loaches: Natural History and Aquarium Care is the first book of its kind to give extensive focus to this diverse family of aquarium fish. Experts from nine countries contribute their knowledge, experience, and photographs to this user-friendly guide. It delves into the natural history and husbandry of over 60 species of loaches, including the specialized brook and hillstream loaches, in both their natural and aquarium habitats. It also contains technical information on providing for the care of specialized loaches, including water chemistry and tank design, a comprehensive description of disease and treatment options, and descriptions of the first successful in-tank breeding of certain species.
If you or someone you know is considering inviting loaches into your tropical aquarium, or if you own loaches but are in need of information to ensure proper care, Loaches provides expert information and guidance to one of the world's most popular types of aquarium fish.
256 pages, with over 150 full-color photos and illustrations, hardcover with dustjacket.
ISBN: 978-0-7938-0620-1