Traccatichthys pulcher
Summary
Scientific name: Traccatichthys pulcher (Nichols & Pope, 1927)
Common name: Beautiful Hillstream Loach, Mountain Loach, Rainbow Loach.
Synonyms: Micronemacheilus pulcher, Micronoemacheilus pulcher, Nemacheilus pulcher .
Distribution: China, Guangdong Province and Hainan Island drainages.
Sexual Dimorphism: Not known.
Maximum size: 4.5 inches (12cm)
Similar to: Traccatichthys taeniatus, Nemacheilus- type species.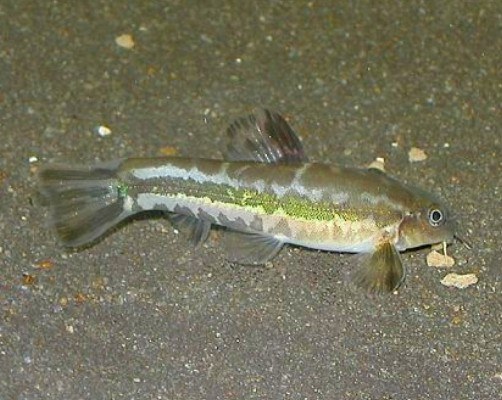 Care: Inhabits medium to fast flowing streams over sand and gravel bottoms. Aquarium should feature good filtration and water movement with a sand substrate to allow digging.
Feeding: Will accept most proprietary aquarium foods. Supplement with live or frozen Daphnia, bloodworm, Mysis shrimp, etc.
Water parameters: pH:7.0 -7.6 . Hardness: Medium. Max dh: 12
Temperature: 69ºF to 75ºF (20.5-23.8°C)
Breeding: Not known to have bred in aquaria.
Notes

Will appreciate cooler conditions due to country of origin. Best kept in a group, but provide hiding places so they can rest apart. Generally peaceful, but may nip at one another.
Photo Gallery
| | |
| --- | --- |
| Click to view all images of this species! | |